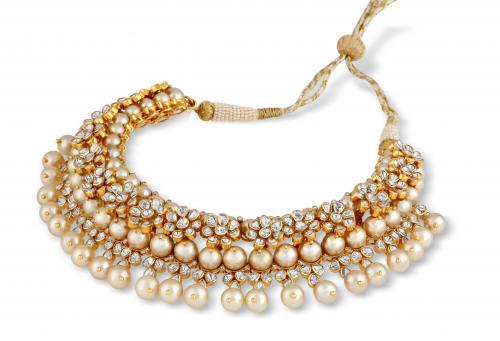 JD1765
Nothing spells elegance quite like pearls. This grand Jadau piece boasts of the most unique arrangement of diamonds amidst the pearls.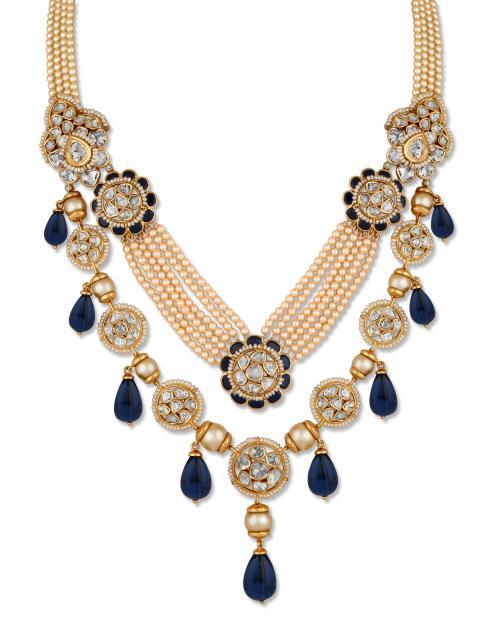 JD1118
Inspired from Jadau, this multi-strand necklace is conceived to be the talk of every evening.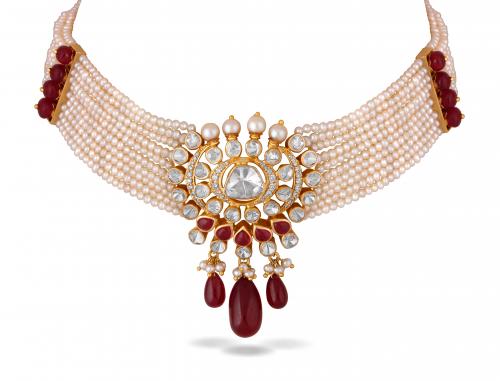 JD2974
Experience Royalty with this magnificent choker studded with diamonds, precious rubies and pearls that will make you dazzle on your special day.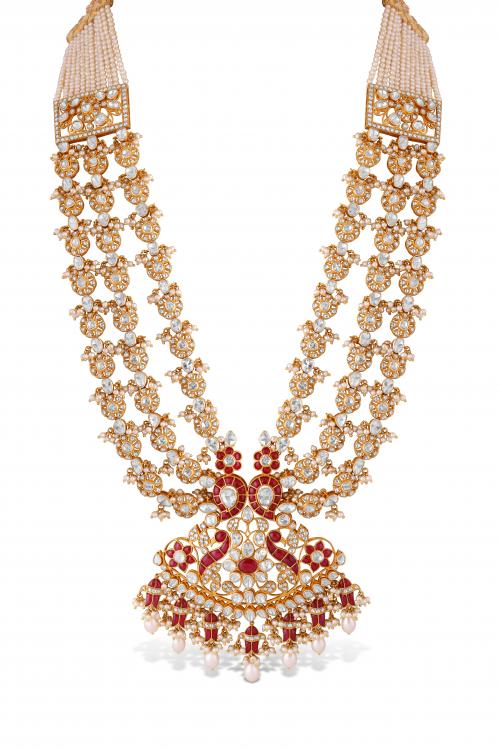 JD2954
This exquisite necklace with studded rubies, diamonds and gold inspired by nature and intricately crafted will divinely embellish your bridal trousseau.