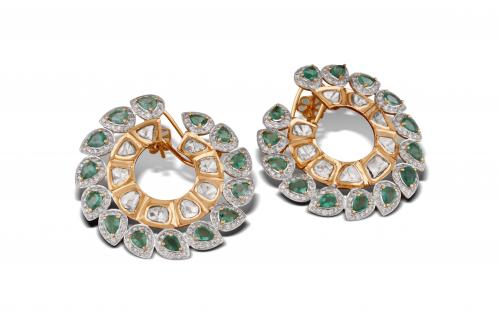 ER002166
For when you want the best of both worlds, adorn these exquisitely crafted Jadau earrings.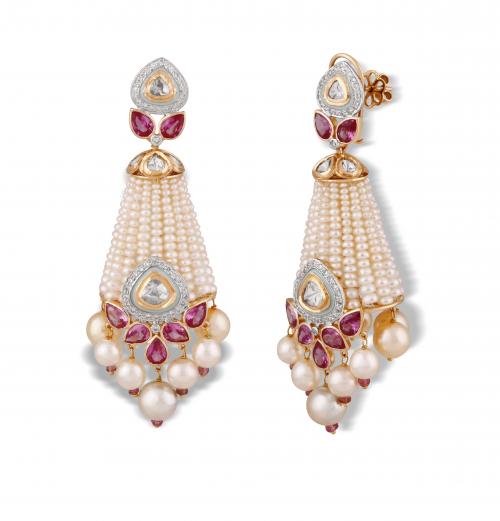 ER002150
Turn any day into an exquisite one with these carefully crafted Jadau pearl earrings. What's more, they're beautifully studded with pink stones and diamonds.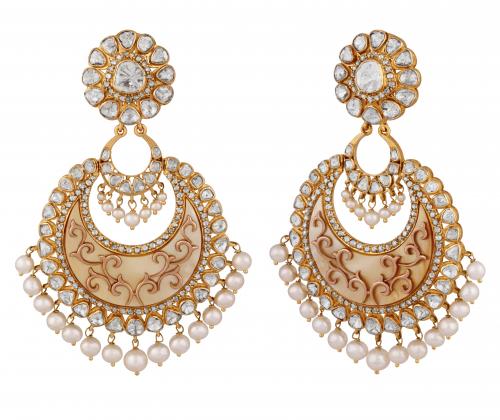 ER002323
Be a vision in gold with these Jadau-inspired earrings. The intricate design is beautifully complemented with the contemporary placement of pearls and diamonds.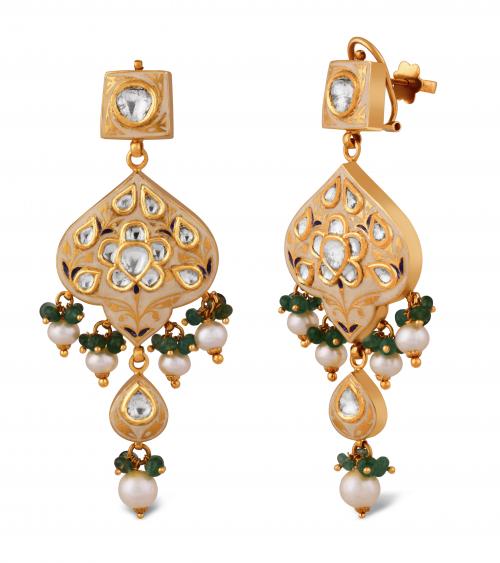 ER002537
Add an ethnic touch of grace to your look with these dangling Jadau earrings designed with diamonds, and green and white pearls.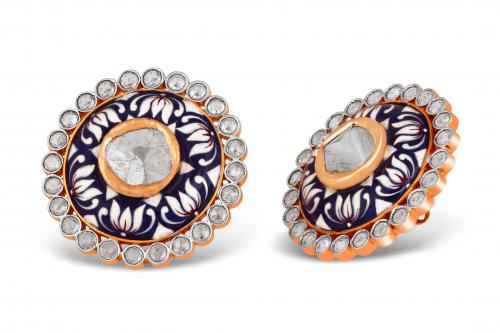 ER005095
Be the cynosure of all eyes with these bold Jadau gold studs. The floral design wonderfully decorates the massive centre diamond.