140584811
Let your elegance shine effortlessly, yet simply with this floral arrangement of sparkles. Set in gold, these Jadau bangles are sure to become your favourite accessory.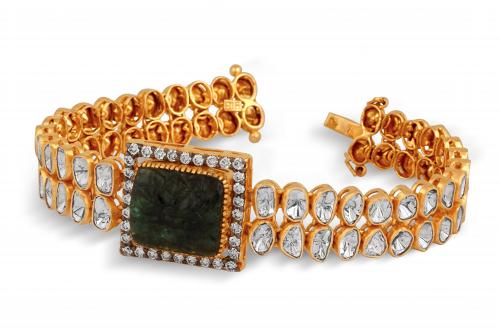 B0005183
Double-lined diamonds accompany this stunning deep green emerald, giving your delicate hands that small touch of Jadau royalty.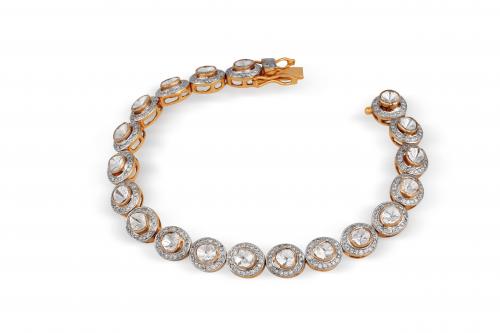 B0005188
Bring out your playful side in the most elegant way with this intricate arrangement of diamonds. Rest assured, this Jadau bracelet is just as versatile as you.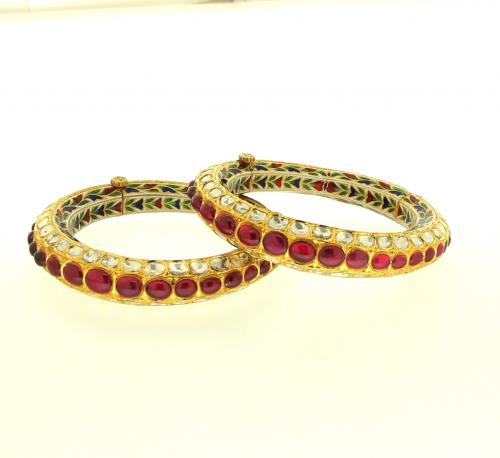 B0005879
Add an ethnic touch of exuberance to your look with these gold Jadau bangles. We promise you won't be able to take your eyes off them.