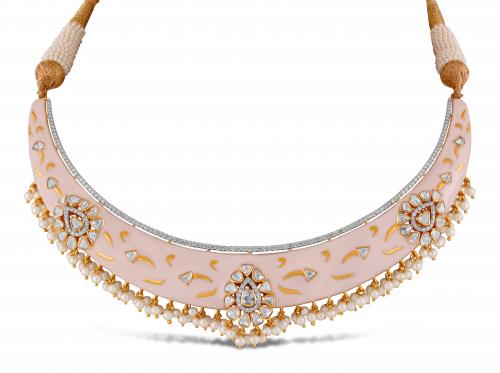 1405971541
Adorn this effortlessly ethnic Jadau choker to mark the most memorable days. Let the delicately dangling pearls and studded diamonds elevate your radiance.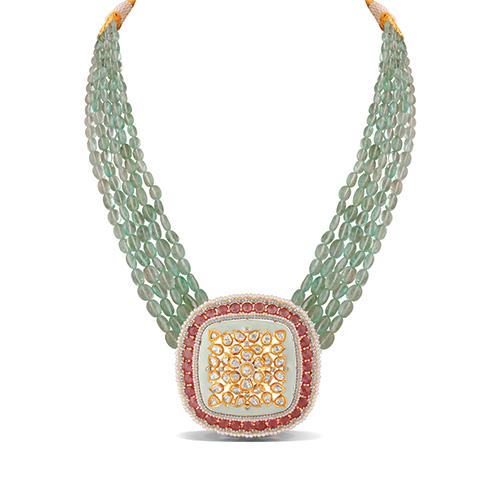 1405971551
Ignite the flame of passion with this Jadau choker set in fiery red rubies. And for the rest, let the diamonds do the talking.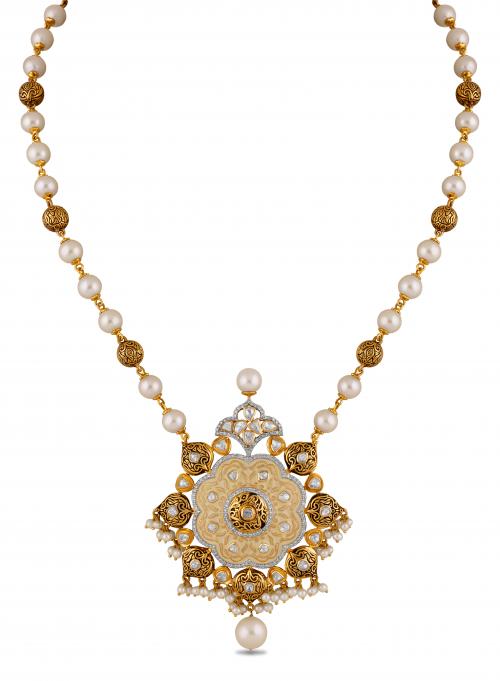 1405797131
Enjoy unique hues of gold, lined with dazzling diamonds with this Jadau choker. It is sure to take your charm to another level.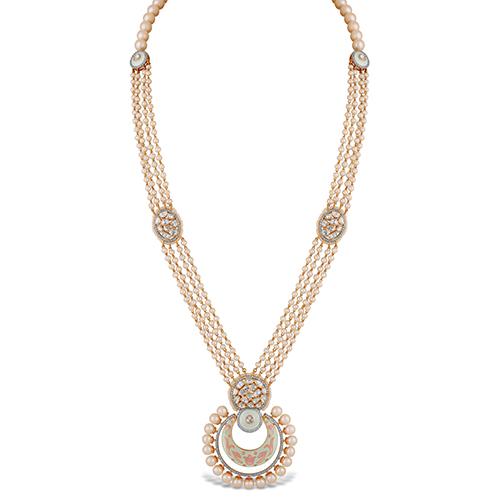 1405797141
Beautiful & ethnic, adorn this exquisite Jadau necklace with its sparkling diamonds and delicate pearls for an elegant look.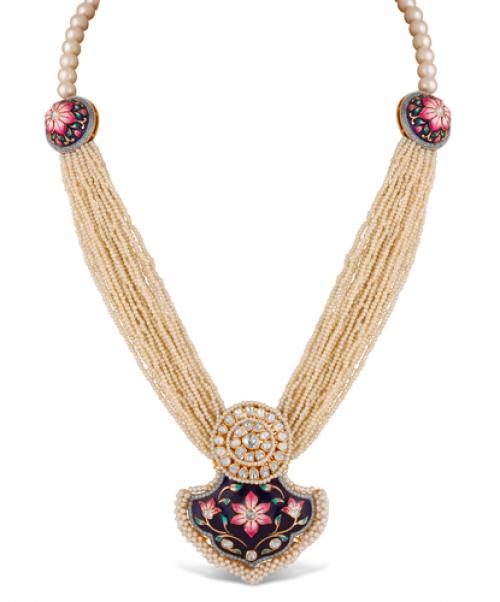 1405797121
Feel the magic of diamonds and pearls encrusted with semi precious stones as you wear this beautiful Jadau