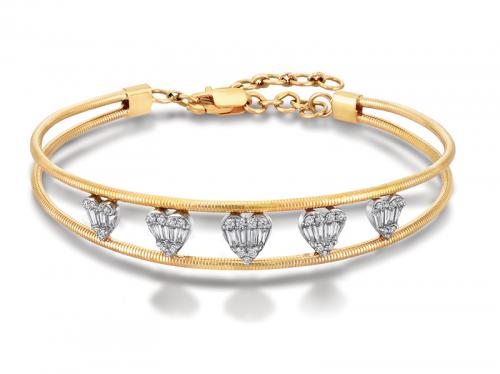 LB0002071
Adorned by five heart shaped Diamonds, this bracelet is true perfection. Wear it for any occasion and add the right sparkle to your look.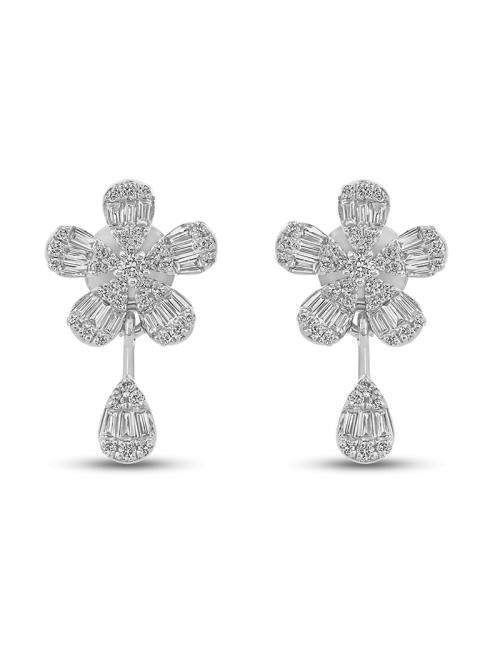 ER0004402
Magnificent diamond earrings in white gold will surely make all eyes turn! You will add the glitz and glamour to any party as you wear this stunning pair.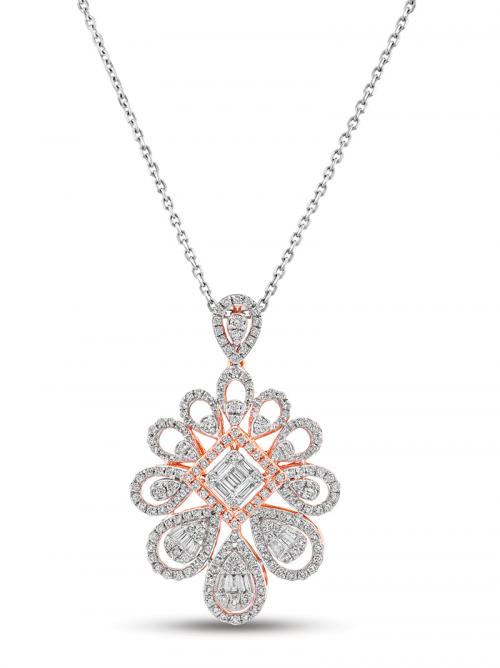 PD0003377
Experience the best of the best. This fashionable and glamorous pendant is a masterpiece that is sure to make heads turn with its intricate craftsmanship and design.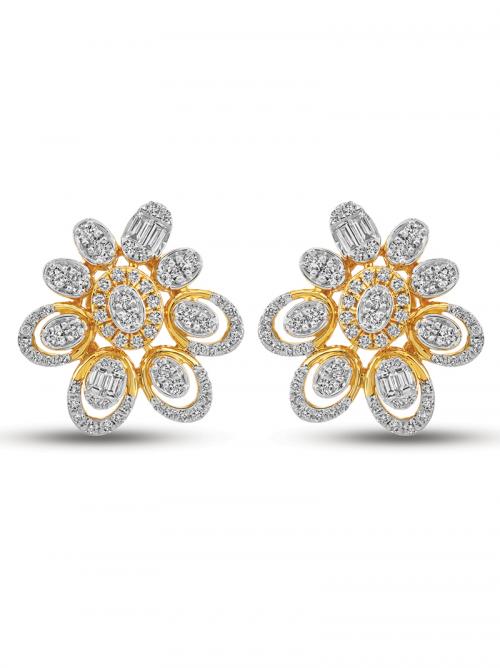 PE0003374
Shine like a star & glow like the Sun, wearing these earrings set in yellow gold will surely do that for you !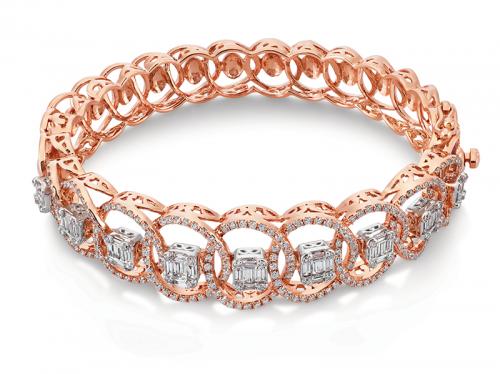 LB0002078
Enticing baguette setting of diamonds in rose gold , shine like a true sitara with this marvelous piece of Jewellery adorning your wrists!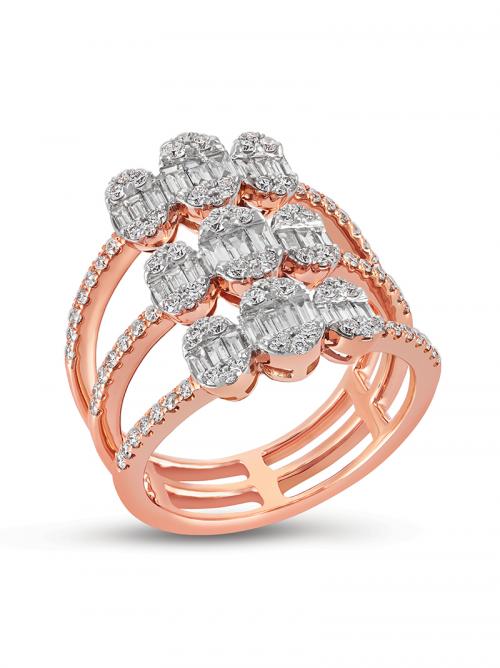 LR0006238
Exclusive and unique, this gorgeous rose gold ring is a true example of elegance. As it adorns your fingers it makes you the very epitome of resplendence.