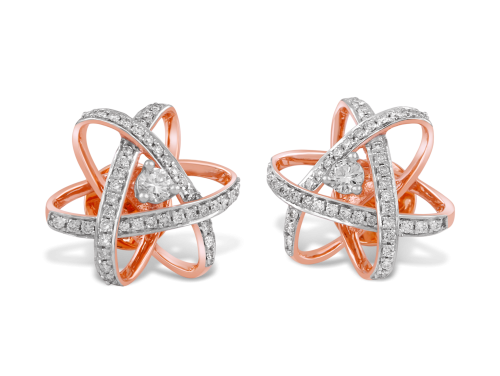 ER0003360
Flaunt these contemporary diamond earrings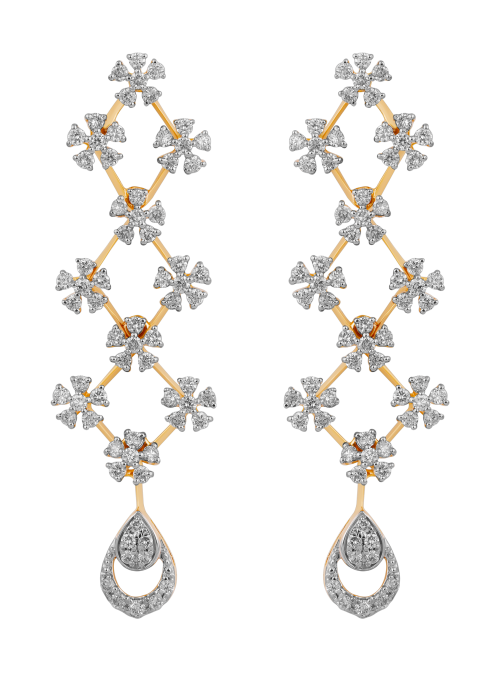 NE0004928
Stay vibrant and vivacious with these diamond-studded hanging earrings, designed to compliment any occasion, anytime.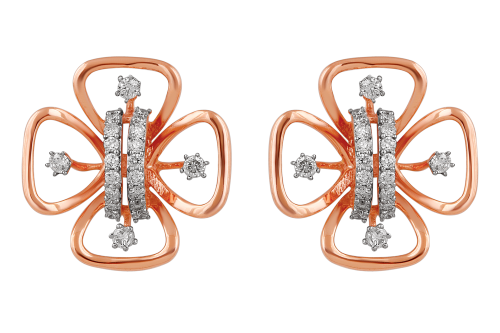 ER0005694
These gold earrings embellished with diamonds are the perfect ingredient to glam up your evenings.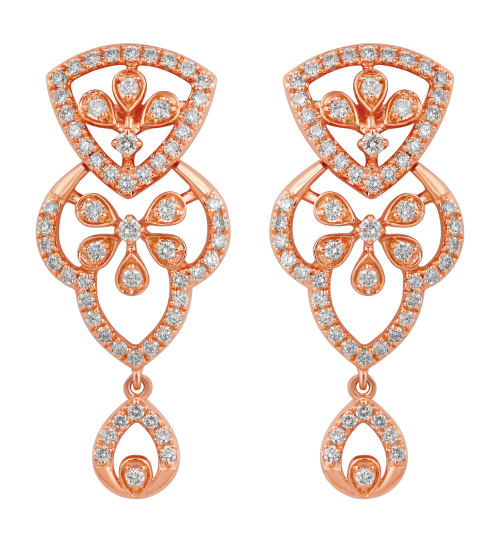 PE0004835
This magnificent yellow gold floral earring is just as flawless as you are.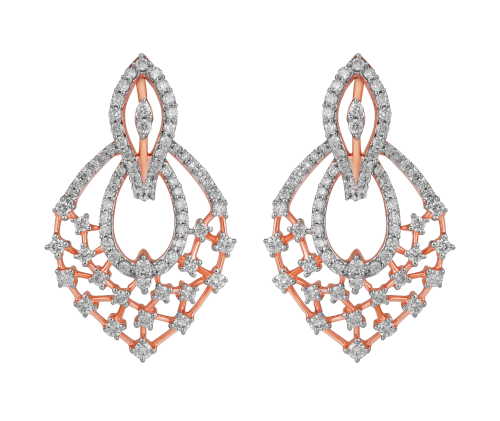 ER0006821
A pair of beautiful gold earrings adorned with diamonds, that's captivating, effortlessly.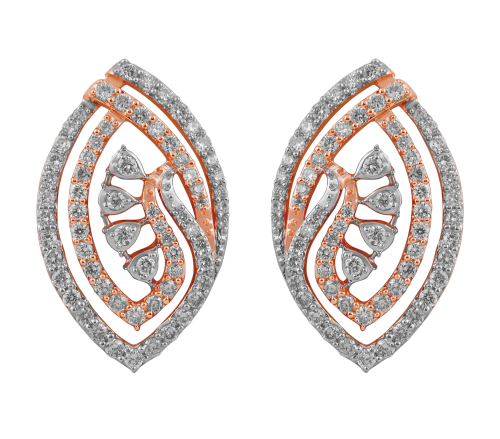 PE0004852
Flaunt with this ravishing diamond earrings