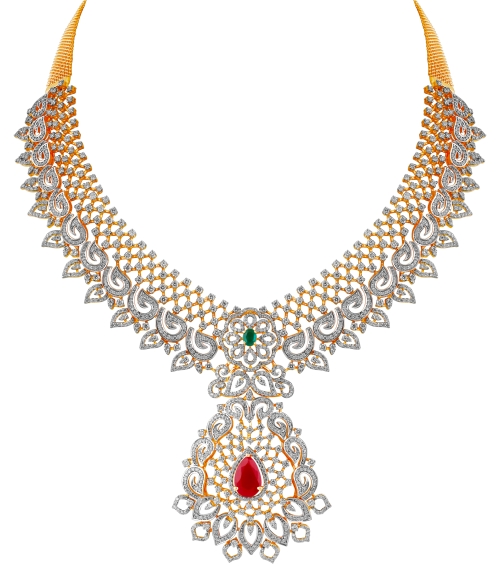 NK0004479
This necklace speaks volumes with a burst of diamonds intricately crafted and designed for your special occasions. Wear it as a bride on your wedding day or sparkle on your sangeet. Adorn on your very special day to start the purest bond for life on the foundation of trust & love.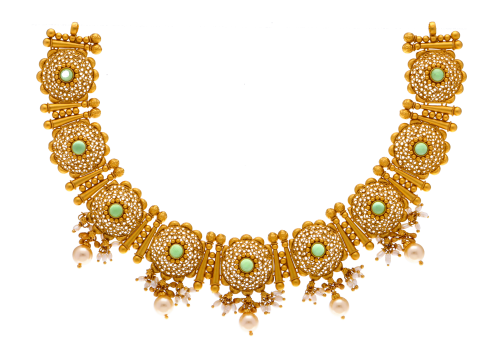 4683
Adorn this stunning bridal necklace that will surely make heads turn. Intricately designed , vibrant gold pearls, this is truly what a bride like you deserves.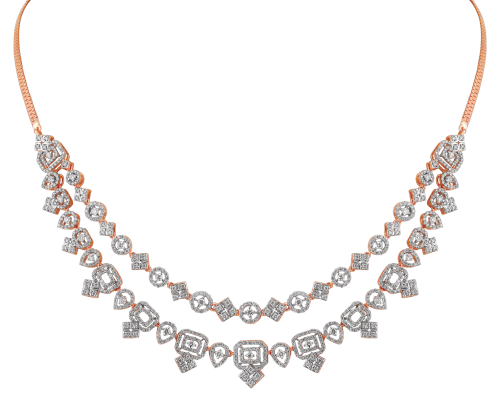 NK0004770
Every Bridal piece in AABHA unfolds a story. This beautiful bond of diamonds is for the bride to make her stand out on her wedding functions. Celebrating the beauty of every bride, this array of diamonds crafted into an AABHA Bridal Necklace, will add grace & oomph to your wedding attire!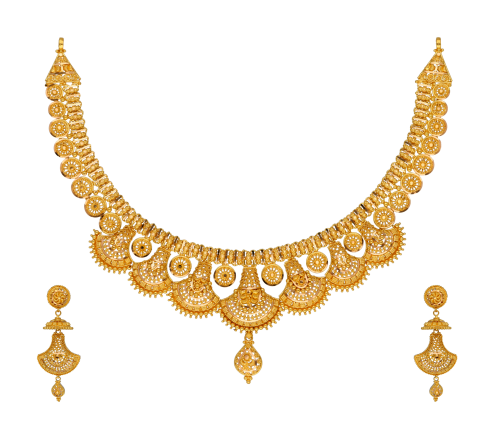 E93SE1436
Wear this with great panache & aplomb as the unique tones are sure to glam up your look on your special day.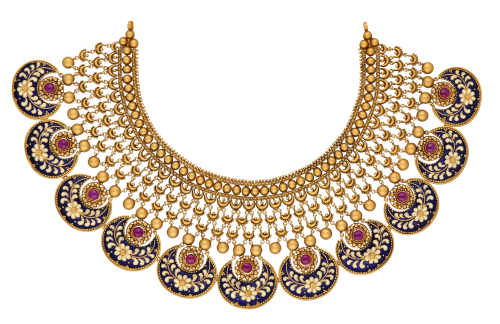 45811
Today's bride is a beautiful blend of the old & new. Show off your contemporary side with this stunning gold choker. With antique red & white kundan work, it's sure to make a statement with any outfit.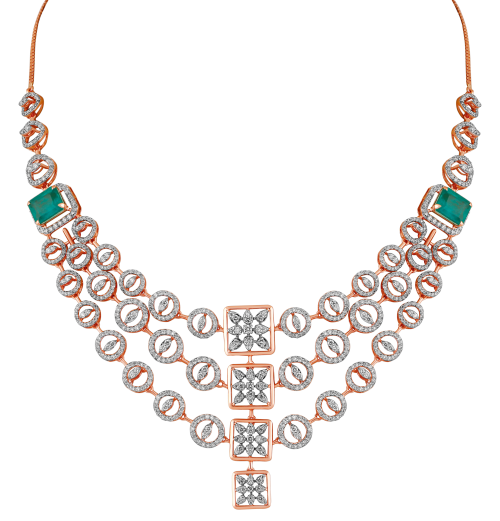 NK0004723
Intricately set diamonds with rose gold will surely make you stand out on your special day. Every bride needs her crowning jewel and this necklace will surely make you sparkle like a queen.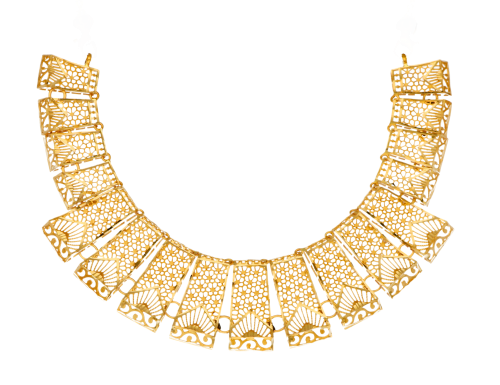 SO24990
This rich gold choker reflects heritage melded with modernity . The alluring bride in this necklace will certainly look ravishing.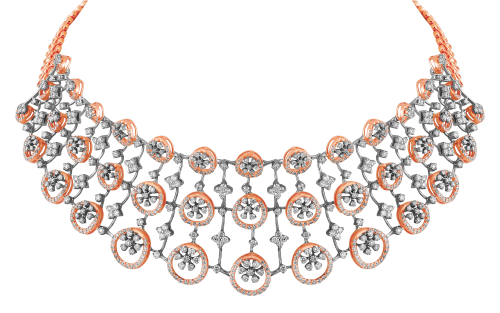 NK0004339
Elegance and Sangfroid on your wedding day. With this dazzling diamond necklace, you will surely sparkle on every occasion.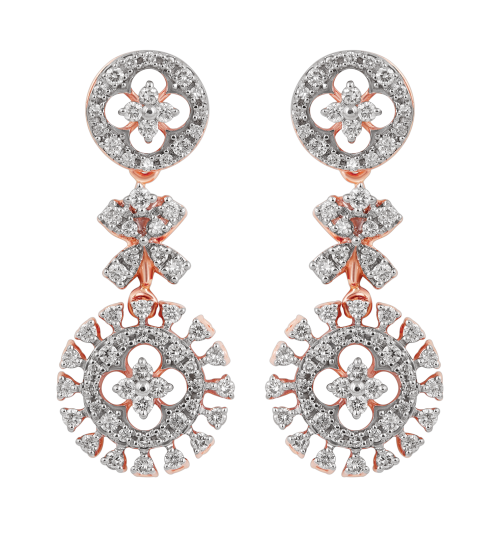 NE0004937 - HSNE1733
Dazzling And Stylish Earrings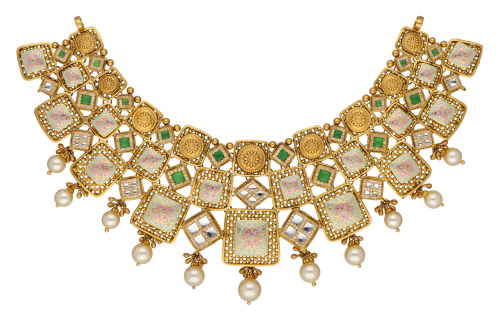 67211
The most memorable day of your life deserves an accessory no less. Let this modern day design usher you into your brand new phase of life.