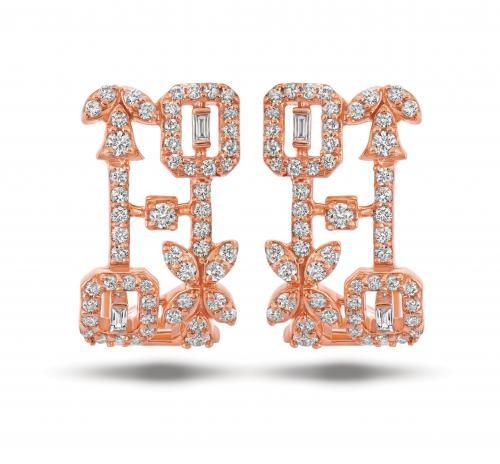 NOOR ER_1
These Rose Gold earrings from the Noor collection are modern yet mysterious for the woman of today. They are elegantly designed to make you stand out and shine.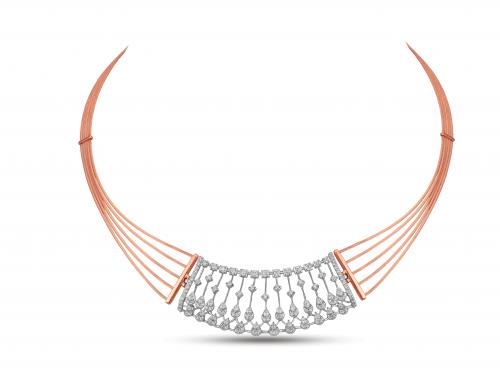 NOOR NK_2_H
Flamboyant and sophisticated, this necklace is made in 4 strings of Rose Gold with diamonds intricately set in White Gold.It transmits the elegance and power for every woman to be the showstopper at any occasion!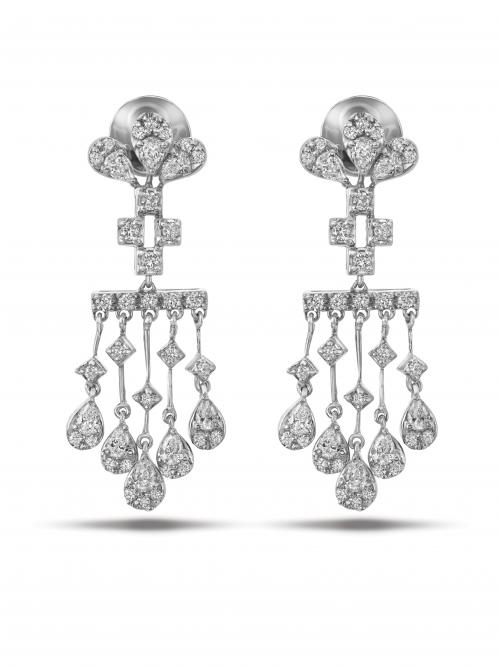 NOOR ER_2
Shimmer with effortless grace with these beautifully handcrafted White Gold Earrings. Studded intricately with Diamonds and designed specially to make you sparkle.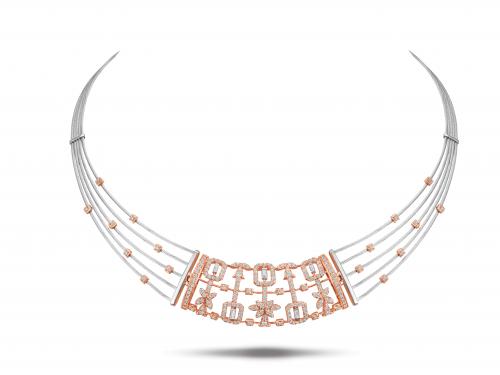 NOOR NK_1_H
Inspired by the East and adorned with Exquisite Diamonds strung in 4 strings of Gold, this necklace will make you shine glamorously and be the noor of all eyes.