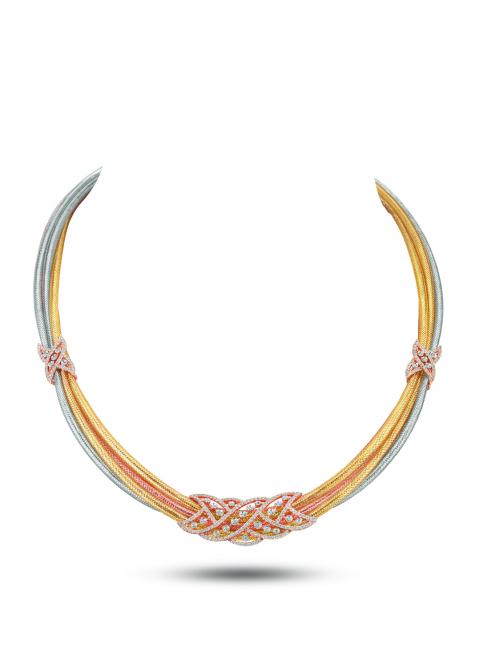 NK0003382
Shine like a Diva with this gorgeous necklace from Trinity Collection. Embraced with the strength & elegance of Rose Gold, Yellow Gold and White Gold, this necklace is bound to take your breath away!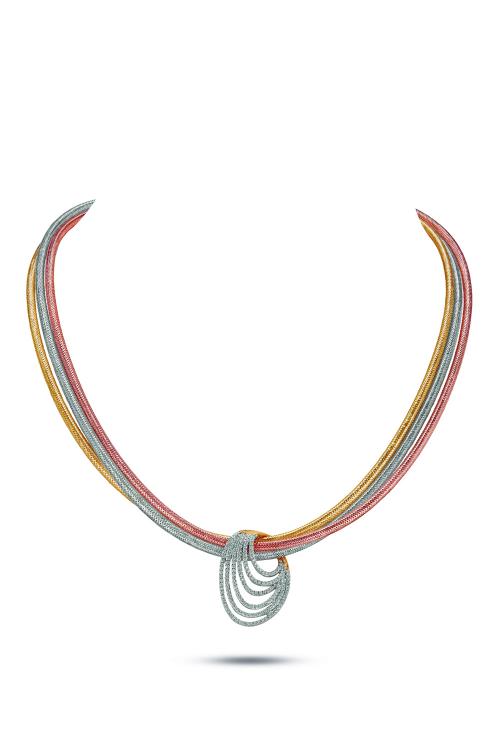 PD0003439
Own the spotlight wherever you go with this Diamond Trinity necklace. Uniting the power of three, this piece is as versatile and unique as you.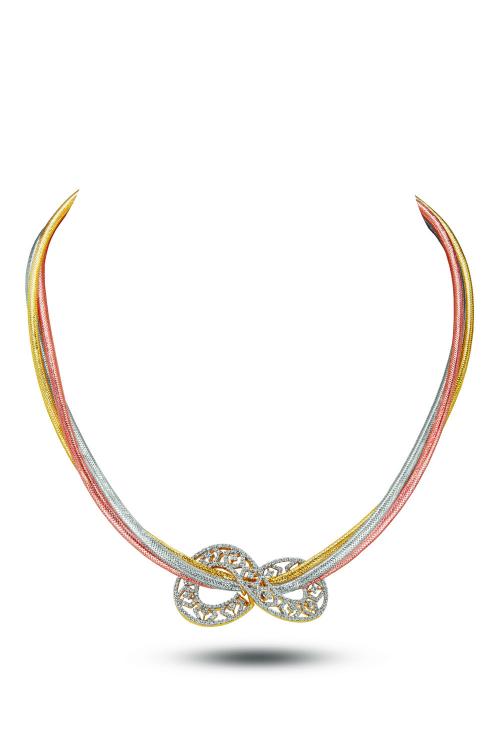 PD0003441
Symbolizing the never ending power of Infinity, this necklace is made for you. Blending the beauty of 3 into one, this necklace redefines elegance.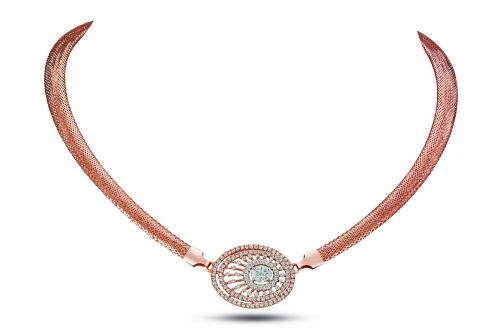 NK0003395
Make heads turn with this outstanding necklace from the Trinity Collection. This Diamond studded breathtaking beauty is adorned with Rose Gold to give it the perfect look.